Dealer Loaders
INCREASE SALES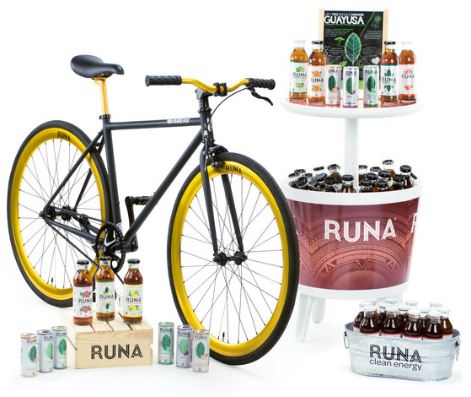 ---
HOW DEALERS LOADERS = SUCCESS
DEALER LOADERS OFFER ADDED VALUE
Dealer Loaders can boost your sales by offering your buyers and store managers attractive incentives for increasing their purchases of your product. Instead of discounting your product why not create added value instead with a win win dealer loader program? Buyers love it when you support your brand especially if you do it the right way!
RETAIL DISPLAY
Attractive branded promotional items like bikes, grills, coolers, fire pits and surf boards are a great way to draw attention to your in store display. By picking an item to support your promotional theme you'll enhance the aesthetics, support your brand's lifestyle image and generate increased visibility of your brand and display. It's a fact that your display will generate increased impulse sales and make it easy for loyal customers to find you.
SELLING IN YOUR DEALER LOADER PROGRAM
When selling a dealer loader program to a buyer you'll be looking for in store real estate and additional case sales to keep your display filled. The promotional item being used in the display has more than one function. It will be the center piece of the display but can also be used for several other purposes.
Create a register to win promotion using the item as the prize. This customer information can be used for additional marketing and research.

Encourage the store to use it as an employee of the month prize.

Donate the items to charitable organizations or schools.

Offer the item to the store manager or buyer as a thank you gift at the conclusion of the promotion.
SAMPLING EVENTS, TRADE SHOWS & PRODUCT LAUNCHES
Create hype around your brand by featuring your dealer loader at your booth or demo station! Increase your customer email list by creating an exciting register to win promotion.
CASE STUDY
The point of trade promotions are to help companies differentiate a product, increase product visibility, and increase the product purchase rate. The food, beverage, brewery and spirits industries are very competitive spaces, and because of this you not only have to have a great product, but it also helps to provide sales incentives and added value promotions like dealer loaders for buyers to pick your brand over your competitors.
Let's take a look at how dealer loaders have helped some of the top beverage companies in the world create the coolest dealer loaders with custom branded bikes.
COMPANY: High Brew Coffee
PROMOTION: High Brew Coffee runs national promotions and offers their distributors and retailers a custom High Brew branded cruiser bike as a purchasing incentive for 75+ case orders. Pretty sweet, right?
RESULTS: Over $375,000 generated in sales
BRAND BENEFITS:
High Brew gets front and center floor real estate in grocery stores. Ex: end of aisle shelf placement (the bigger your dealer loader, the more real estate you get!).

High Brew sells more cases of their amazing coffee, increasing their average order size.

High Brew attracts consumers who love and ride bikes (this year the number of trips made by bicycle in the US is over 4 billion!).

High Brew gets a moving advertisement from the end-consumer who rides this branded cruiser, which by the way, will last for decades.
"

We have seen a lift in sales since the bikes are only supplied with a mandatory case purchase. Our grocery retailers use them in displays, for anniversaries and employee appreciation events."
— Edwina Villegas, Director of Sales at High Brew
DISTRIBUTOR BENEFITS:
Distributors can use the bike as a sales rep incentive. Ex: top performing reps of the month can win the High Brew customer cruiser.

Distributor is getting a high quality custom cruiser. Studies show that a cash incentive is neither as memorable nor as effective as a physical gift incentive.
RETAILER BENEFITS:
Retailers can run a consumer promotion. Ex: Buy 5 High Brew Coffees and you are entered to win this bike

The retailer has a beautiful, free display that will attract shoppers and convert them into customers. Think we're lying? Just ask High Brew or call Whole Foods

Pure Fix Cycles is a leading lifestyle retail brand in North America and consumers naturally remember promotions with brands that they recognize
SUMMARY:
Now that we've covered all the awesome benefits, it's time for you to get your wheels turning (no pun intended) and drive those sales with a winning dealer loader program. To inquire about creating a program like this one just contact Nugogo Branding Solutions. We'll be happy to find the perfect fit to your next promotion!